CCTV Cameras protect your home and business against theft and anti-social behavior.
AES CCTV Security & Fire Ltd installs a range of systems from analogue to analogue HD to state of the art IP Megapixel cameras.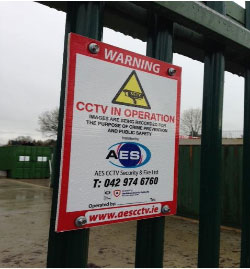 In today's world CCTV is a very powerful tool in the fight against crime. Not only does CCTV provide a fantastic visual deterrent – footage can be used to provide evidence against anti-social behaviour, theft, vandalism and burglary that can save you thousands of Euros in the long run.
CCTV helps to deter thieves, lets you know what's happening when you're not around as well as providing CCTV evidence to Garda to secure a prosecution.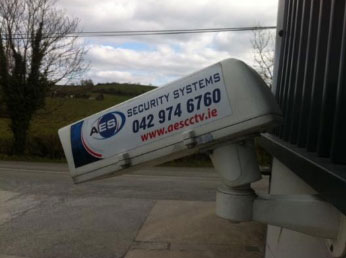 All our home or business systems are viewable from anywhere around the world. Recent developments in CCTV technology mean that we now install HD quality cameras and recording devices as standard. At AES we always work hard to offer our customers the best quality, most reliable and value for money CCTV Systems on the Irish market.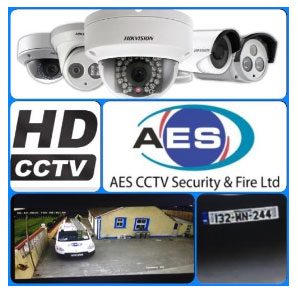 We believe that our job is not finished once the installation is completed. We are always available to answer any questions or queries you may have at any time. We also offer a maintenance service to ensure your CCTV System & investment is looks after for the life of the system.
For a friendly chat to discuss your individual needs please call our sales team today on 042 9746760.