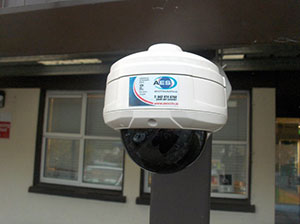 We supply and install a wide range of CCTV solutions from single cameras on doorway entrances, to multiple camera setups in Schools, warehouses, shops& Restaurants, We can design and provide a cost effective solution for any situation and we're always here for friendly advice and to provide a free quotation.
Due to the nature of small business or commercial CCTV a site survey is always necessary to plan out exactly what the customer requirements are. Often we can give advice and inform the client of solutions they may not have been aware of.
At AES CCTV Security & Fire Ltd we strive to be most professional company in the market and we pride ourselves on:
Professional installation and after sales
Excellent quality products
Clear upfront pricing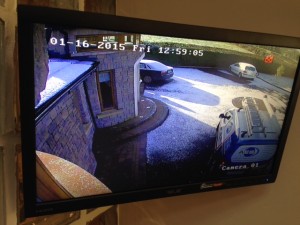 Becoming a victim of property crime can be devastating both financially and emotionally. The costs of a break in can amount to a much greater sum than that of any money stolen and damaged cause. For small businesses, crime is especially damaging because of the negative effect it can have on future trade. With the potential for profits to fall for some time into the future, the cost a break in is often incalculable.
For these reasons, a robust security system is a necessity for small businesses such as convenience stores. If you want to protect your property against the threat of crime then our professional CCTV systems are perfect for your needs. The cameras we install deter criminals from approaching your property and ensure that anybody who does commit a crime on your premises will be caught on camera doing so. Our professionally installed CCTV systems represent the ideal security solution for your shop or business.
Our CCTV systems offer you:
24 hour monitoring capabilities, ensuring that your property is constantly secure
High-quality images and recorded footage, ensuring that the footage captured is of sufficient quality to be used in Garda investigations.
Remote monitoring capability, allowing you to stream live footage on your desktop, mobile device or tablet.
Fantastic crime deterrent, keeping criminals away from your property and minimising the likelihood that your business will become a target for crime.